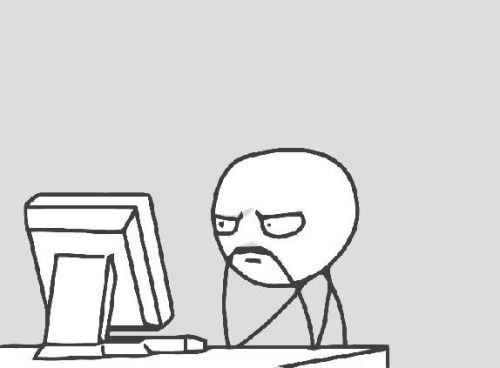 I moderate a private Facebook group that is open to any substitute teacher and substitute paraprofessional within the NYC Department of Education. We recently admitted our thousandth member to the group! While it might seem like a trivial milestone compared to groups that are much larger than ours, I'm proud of the community that so many of our active group members have fostered. Most of what I do as a page moderator is on full display for anyone to view, but there are some additional pieces behind the scenes, such as group member concerns, reported posts, housekeeping stuff, etc. This short post includes some of my thoughts on the experience so far.
We're a group of highly educated adults. There are a lot of degrees, teaching credentials, etc. collectively held by the members of this group. We also represent everyone from newly hired/certified teachers to retirees. Everyone (myself included!) has opinions on different things, and I deeply appreciate that the group maintains a pretty cordial atmosphere without the need for a moderator to intervene.
Do what's best for the members. When the vaccine mandate kicked into effect, the group was getting flooded with requests to join from appointed teachers who wanted to fish around to find subs for the school. I took a hard stance against letting appointed teachers in willy nilly, because that's what the group wanted. A group poll later led me to create monthly job polls where anyone in the group could share job requests without clogging up the main stream.
It's important to think about the purpose of the group. As ardently passionate as I am about topics and issues that pertain to per diem educators in the DOE, it's not a group that one casually spends time perusing like a hobby or interest group. Members generally check the page when they have a question or if some new information is released by the DOE or SubCentral. People visit this group to access information, and I hope that the flow of the group helps them to get that info in a timely manner.
The goal is not to be likeable. This one is related to the previous point. I like to think I'm on good terms with most folks in the group. I'm generally one of the more active posters/commenters, and I always like to help folks find factual information with sources whenever I can. My goal is to get people correct information to help them know what's going on with renewal, summer school, etc. I've been called rude and mean on a few occasions, which I'm totally fine with. My goal is not to be likeable, my goal is to be helpful. I often drop links that contain info to someone's question and/or briefly echo common questions that have been answered before. Someone just yesterday told me that I didn't know what I was talking about as a "pandemic sub" (being relatively new to the DOE), and I got a chuckle out of that. Probably my most favorite comment that I've personally received so far.
Group members need to feel a sense of ownership in the page. I generally don't do things without polling members of the group and/or talking to folks and seeing what they're interested in.
Always find new ways to improve the experience for members. It seems like Facebook is always rolling out new features, and it's exciting to try them out to see if they improve the experience that group members have when they visit the page. I've recently found that pinned/featured posts and hashtags are really helpful tools to help group members find what they need. Summer Rising/school is a hot topic right now, and group members can find info that they need wither by searching in the group or by simply using the #summer2022 hashtag that will pull all related posts within the page.
This group holds a special place in my heart, and I appreciate that I've had the chance to play a role in shaping the experience that group members have when they visit the page. I hope that the page continues to grow, and maybe we'll even hit our next thousand member milestone in a few months!